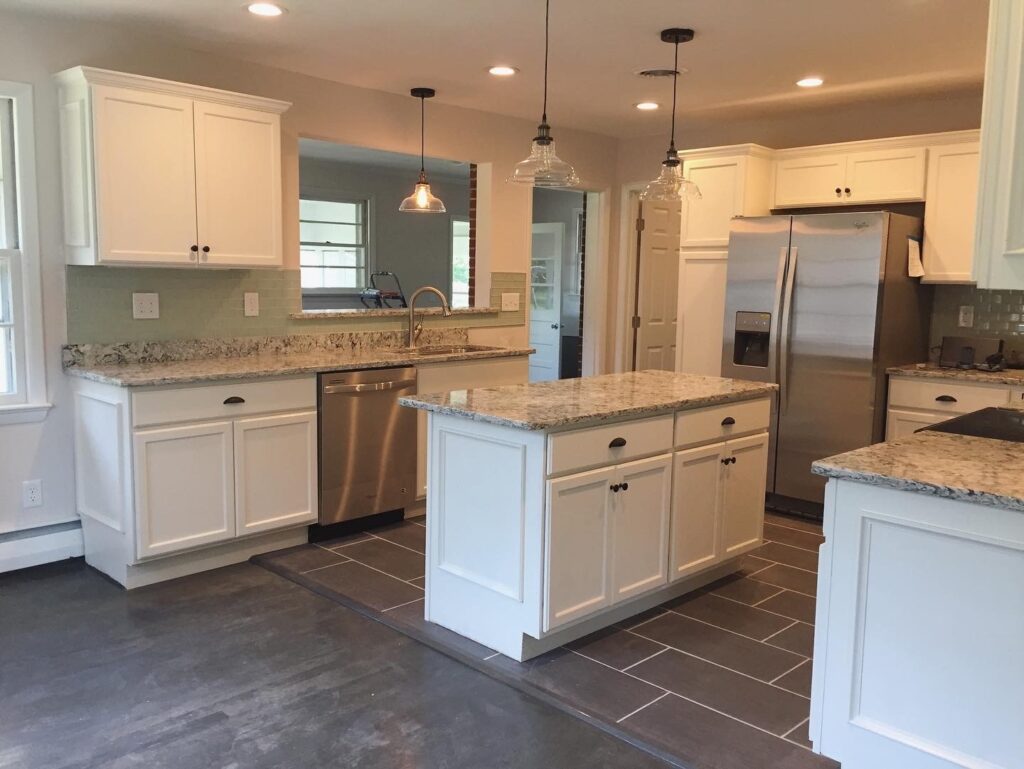 We are accredited with an A+ rating by the Better Business Bureau and a proud member of the Virginia Nursery and Landscape Association. We have worked extensively throughout the Hampton Roads region for companies and organizations such as: Children's Hospital of the King's Daughter's, Langley AFB, Ft. Eustis, York County, Sonic, WaWa, Abbitt Realty, US Maintenance Inc, VDOT and T.G.I. Friday's just to name a few.
Curious about what our customers are saying about us?
Commercial Landscaping
"We have been extremely please with Marlowe's services and pricing. Specifically, this is a very professionally run organization with an enthusiastic, and helpful staff. Scott Marlowe and his assistant, Kathleen Bradley, are very easy to work with and are very responsive to the customer's needs."

– Teresa Colvin, Controller for Sonic
"Marlowe's We Care Company is a very professional Company who has proven to be very responsible and responsive to our needs. We would highly recommend their services to any inquiring companies."

– Gilbert L. Abbitt Realty
"As a Children's Hospital, we are very concerned about the health and safety of our patients. Marlowe's understands this concept and they are very proactive to minimize all risks (snow, ice removal). We want our patients to be comfortable and beautiful grounds are a must. Highly recommended."

– Shawna Turner, Children's Hospital of the King's Daughters
Residential Landscaping
"Thank you so much for your time and effort in making our front yard a showplace. We have had so many compliments. The word golf course has been thrown around. We feel very fortunate to have you for our continuing lawn service."

– Love, E + C. Hubbard
Dear Gentlemen,

I am very pleased with the results and would recommend you if someone asked me for advice. Thanks for tackling my jungle project.

– Sincerely, Kathy D.
Janitorial Services
Dear Mr. Marlowe,

I would like to let you know that I find your service at our Port Warwick and Hampton locations to be of great value to me. Your attention to my calls and request for light maintenance issues are invaluable. The uniformed personnel, the curious manner and overall worker attitude are what I have most admired about your company. It is not often that I find myself writing a letter to praise a company's performance; but in this case I am bound to give credit where it is due. I am pleased with your price and most of all your attention to the little things.

– John Trabert, Hammes Company
"The Marlowe crew did a beautiful job on our patio extension and fire pit. They stayed in touch with us on every detail and made sure that our expectations were met. We made a change or two after the project was underway and Jake and his crew were very accommodating. These guys showed up on time, were courteous and kept our yard as neat as possible while they were working. We will consider Marlowe's We Care Company for future improvements to our home."

– Ray and Sheree Mosby
"Marlowe's We Care completely renovated our master bathroom and our second bathroom. They completely gutted both bathrooms and when they finished we had two beautiful and functional bathrooms that would go perfectly in any of the home remodeling magazines. This was in the fall of 2017. Their work has created a most pleasant atmosphere in bathing comfort which includes a sound system in our ceiling vent. Also, this winter (2018) we had a major water pipe break in our crawl space. In calling a number of the major companies that do this type of water restoration, we were told by each that it would be two to three weeks before they could fix the problem. Trying to think of other solutions, Marlowe's We Care pop into my wife's mind. We gave Marlowe's a call. Scott and his dad Dean, the owners, came out very early the next morning (Saturday) and started pumping out the water. Next, they brought in big fans to dry the crawl space and finished by taking out the old and putting up the new insulation. They also put in a new crawl space door. This took four days. Another fast and outstanding job. I would highly recommend this family business for many of your home repairs or renovating needs. "

– Dan Barner
"Last summer, I contacted Mr. Marlowe about a yard drainage problem I had. He came out and looked over my situation in my yard and provided some suggestions about how to alleviate my drainage problem. I also contacted several other contractors for the same work. I chose Mr. Marlowe because I deemed his proposal the best value of the three written estimates I got. In doing the work, he and his crew were prompt, courteous, and energetic in getting the job done at a very reasonable price. I have had a lot of work done around my home, and I must say that his workers were the best of the various crews we have had working here—they cleaned up the work area daily, they were prompt each day, and they did not argue or fuss with each other as they worked. They also worked hard to get the job done in the most efficient manner. Working with Mr. Marlowe was probably the best customer-contractor experience I have had in the many projects I have contracted to have done in the 31 years I have lived on the Peninsula. I recommend him and his company without reservation, and, trust me, if I had even the slightest doubts, I would say so."

– William E. Heely