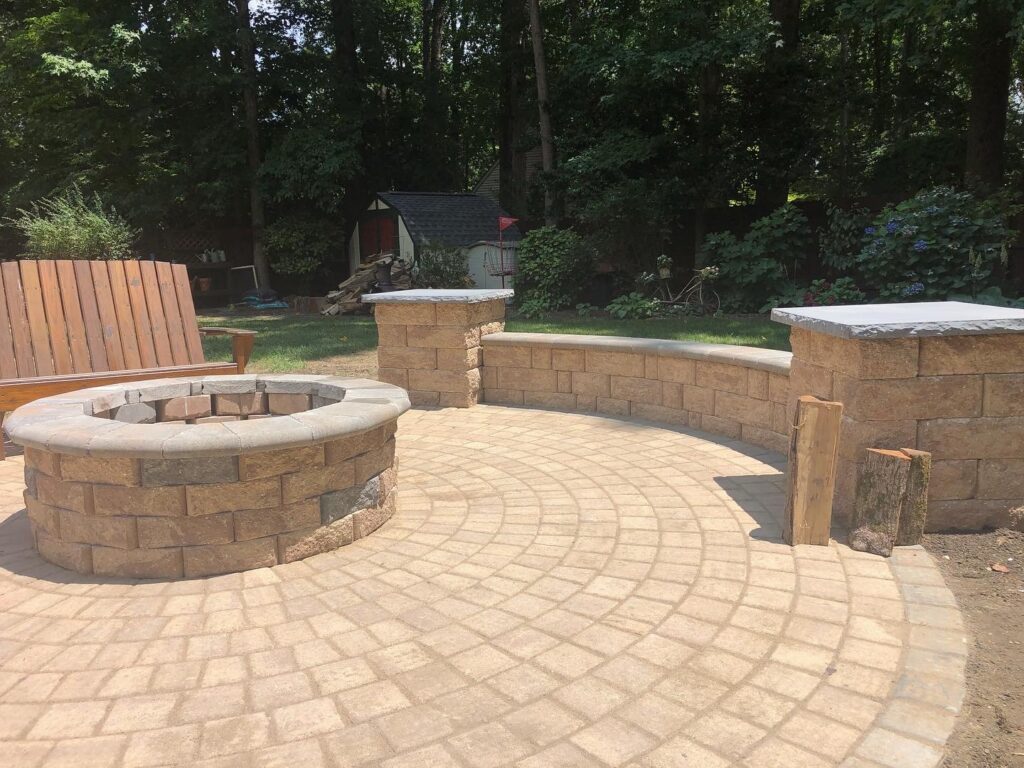 Hardscaping techniques are usually integrated with general landscaping but use brick, concrete, tile, rock, and or gravel landscaping beds to organize and increase the functionality and durability of your property. For example, individuals living on waterfront property often install concrete block retaining walls to reduce the erosion of their back yard. The retaining walls are installed in such a manner that they are both beautiful and effective. Using hardscapes in your landscaping design can also greatly reduce the amount of upkeep needed and are essential in long-lasting and low-maintenance landscaping.
Take a look around below at just a few of the ways in which Marlowe's We Care Company can improve your property. Estimates are free, give us a call or send us an email on our Contact Us page to set up an appointment to see how we can help.
Brick Paver Patios, Fire Pits, Walkways and Driveways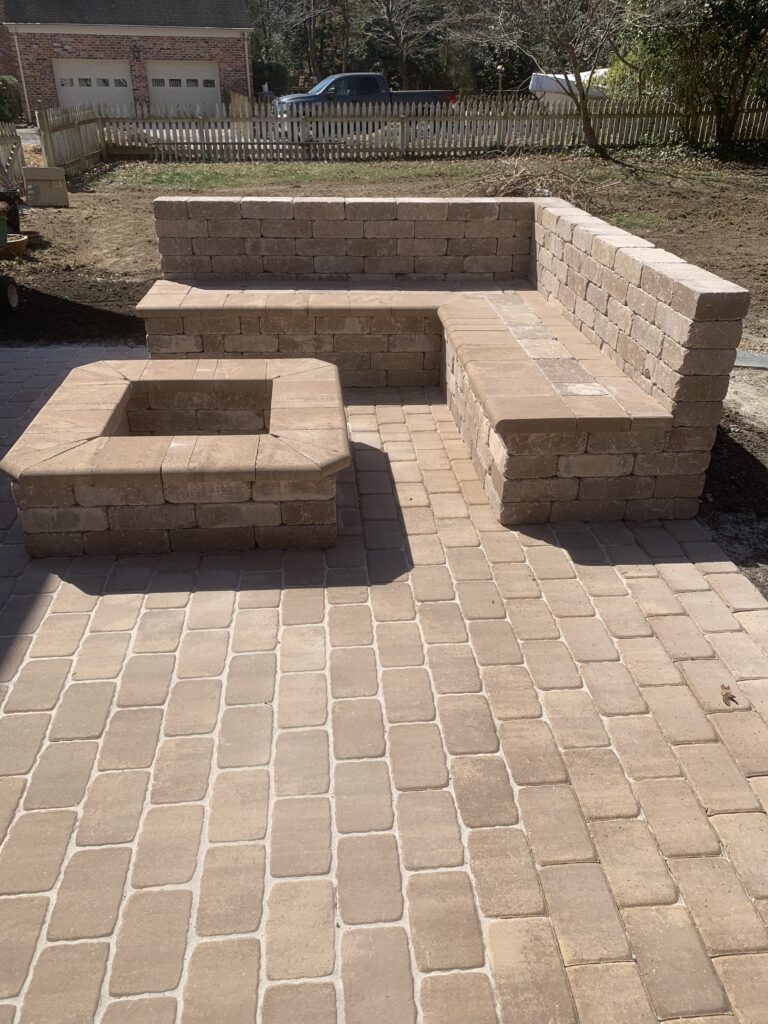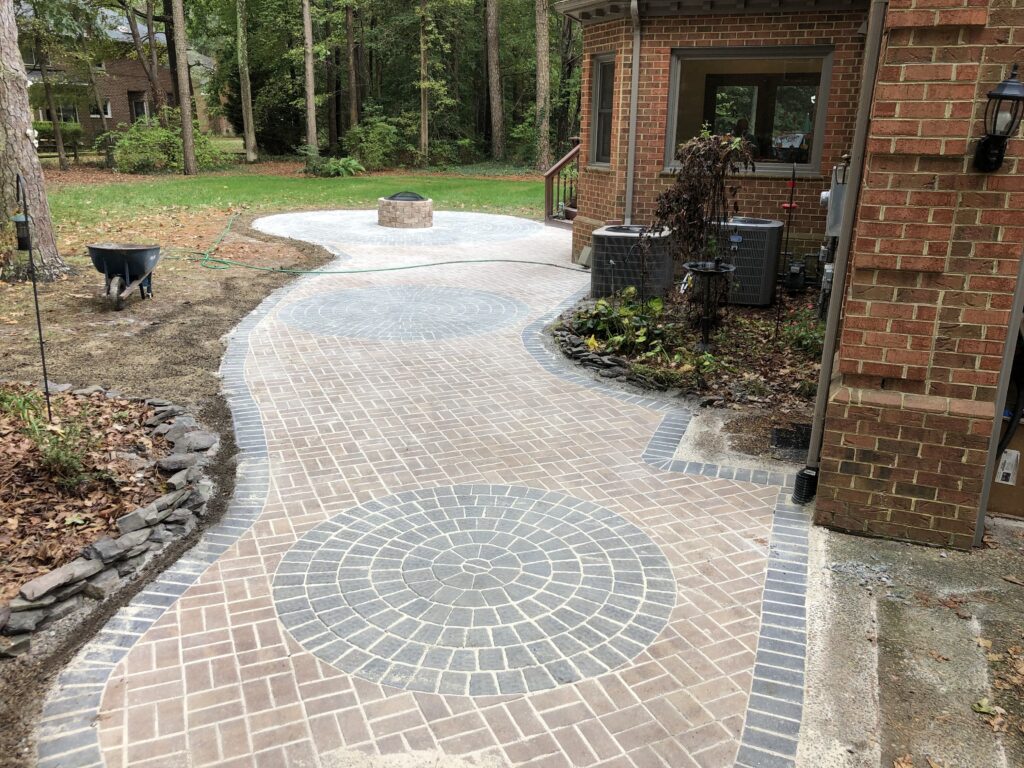 Brick paved patios, walkways and driveways can greatly enhance the look, durability, and versatility of your property, especially in high traffic areas. Brick paved patios are also a great choice for those who enjoy entertaining with family and neighbors or those looking to aesthetically reduce the size (and upkeep) of their lawn. There are multiple colors and styles of brick that we can use to accent or blend into your existing landscaping and home. Additionally, we can add a fire pit and bench seating to your patio.
Brick paver repair. We also do brick paver repair work for walkways, stairs, and driveways where the mortar may have crumbled or eroded by time and weather. Or if it is stained and needs to be spruced up we can help with that too.
Rock and Gravel Landscape Beds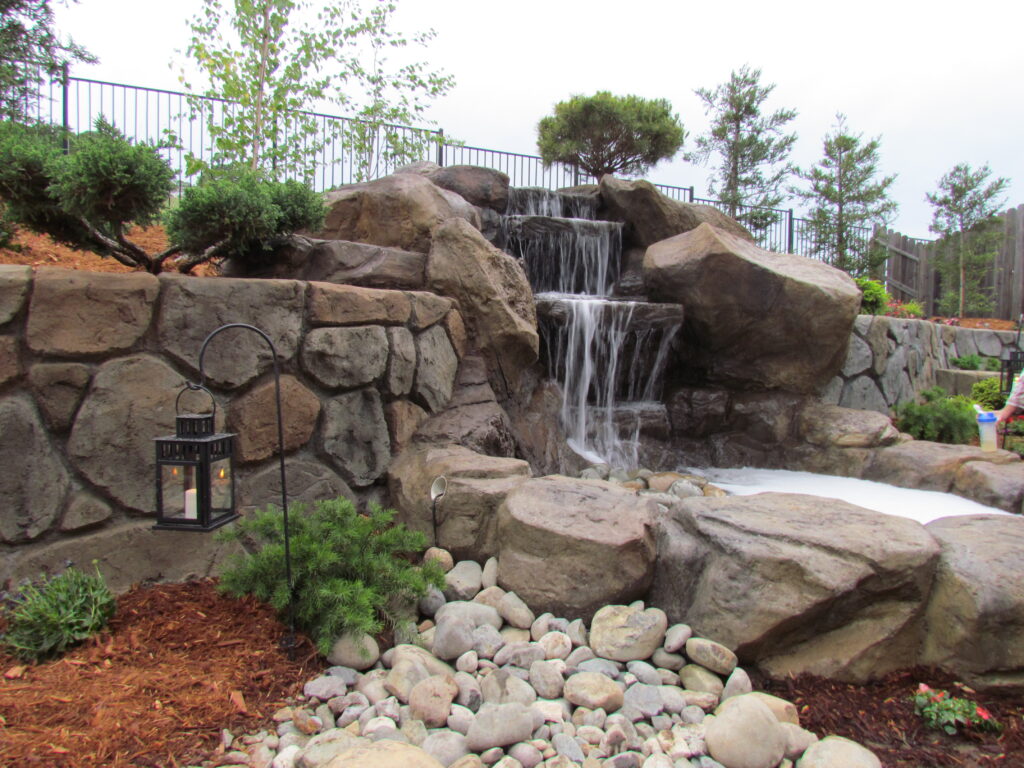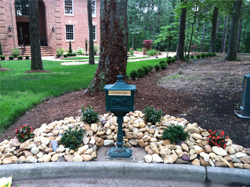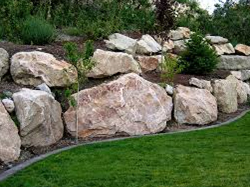 Rock and gravel landscape beds are an extremely durable and low maintenance landscaping option that only requires the occasional spraying for weeds to keep them neat and clean. With the various sizes, colors, and types of rock available, we are happy to recommend one that will complement the design of your landscaping and home.
Retaining Walls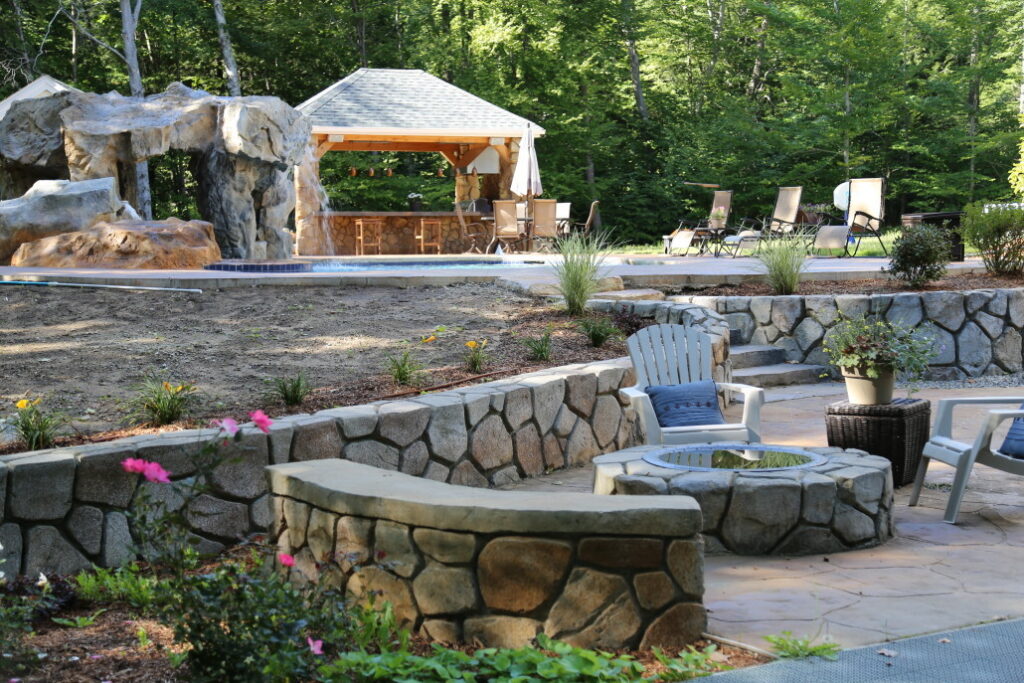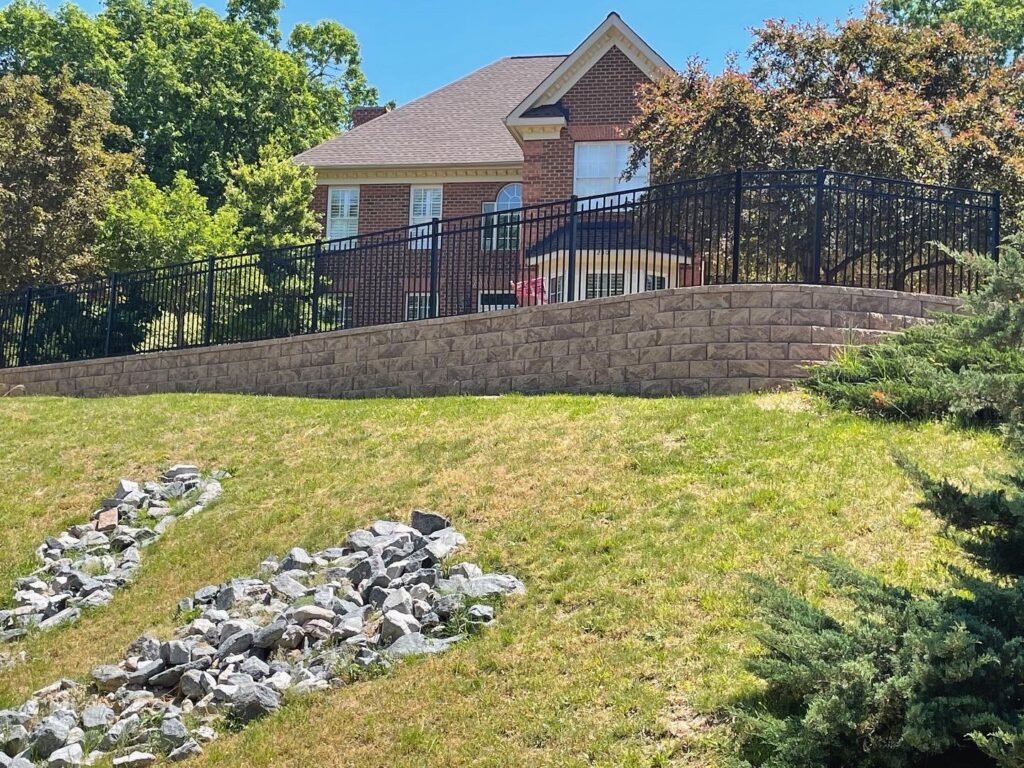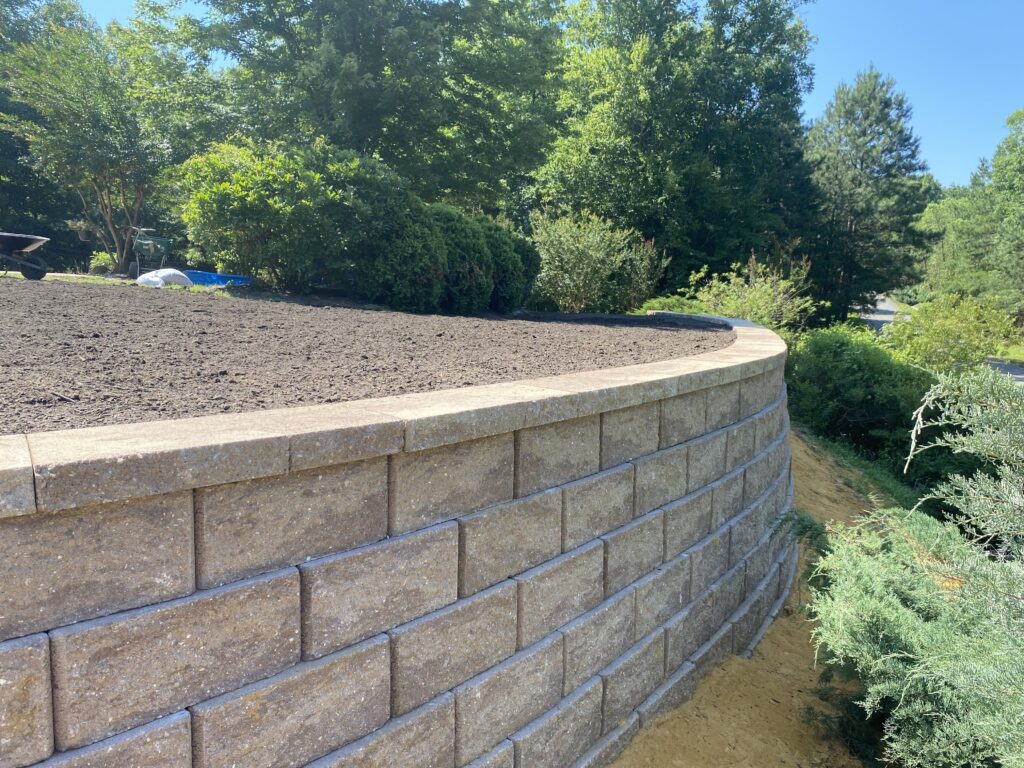 Concrete and wood retaining walls are most often used here in our area to aid in erosion and to even out a sloping property. Occasionally concrete and wooden beams are also used to shore up and border flower beds. If you are concerned about erosion or are interested in evening out your property, let Marlowe's We Care Company of Yorktown meet with you and give you an estimate.