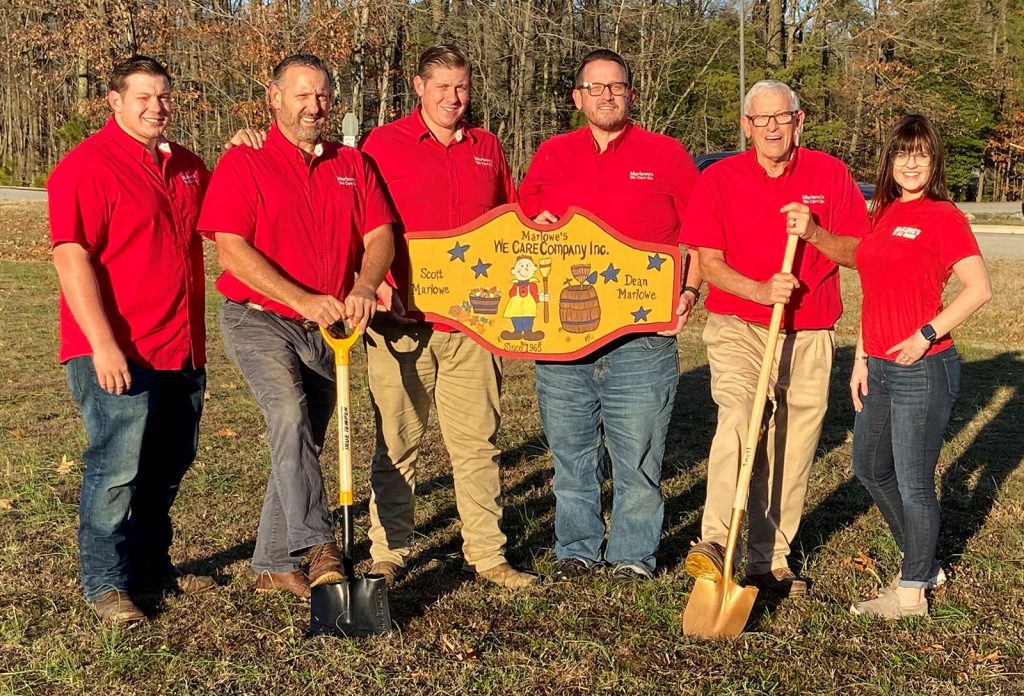 Founded in 1965 by Dean Marlowe, Janitorial Cleaning Services (JCS) began its tidewater operation as a commercial janitorial business. This business quickly expanded into landscaping and lawn maintenance services and thrived for the next three decades.
In 1991, We Care Company was launched by Dean's son, Scott Marlowe, and began parallel operations with the same core competencies as JCS. Realizing immediate success with the burgeoning trend of commercial entities towards outsourcing full facilities maintenance, We Care Company merged with JCS in 1996 to form Marlowe's We Care Company, INC.
Today, this family-owned business is a corporation primarily managed by members of the Marlowe family. The merger between JCS and We Care Company resulted in a multispecialty company. We now specialize in residential and commercial landscape design, hardscapes, lawn maintenance. As well as renovation construction and commercial environmental cleaning services. Marlowe's has developed a core competency in the area of human resource allocation for organizations which may require comprehensive background profiling, and training in federal regulations governing healthcare privacy issues. This has enabled Marlowe's to successfully provide facilities maintenance for some of the most unique and secure facilities in the world – namely hospitals, surgical centers, emergency rooms, government laboratories, military avionics engineering contractors, military shipbuilding contractors, oil refineries and others. We take great pride in our extreme professionalism, timeliness and superior customer service on every job.
Call us today for your FREE estimate, 757-596-5515!
Mission Statement:
To earn the trust and improve the quality of our clients' properties through honest and dependable service; responding to their needs, thoroughly and efficiently while doing our part to enhance the world around us.